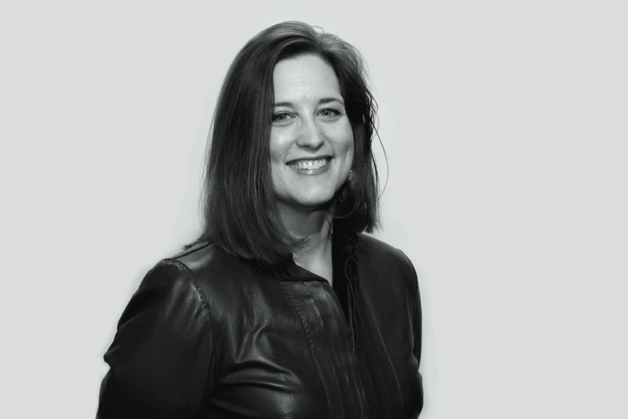 XRT's Rookie "Veteran"
Morning News Anchor Mary Dixon has been an employee of WXRT (on and off) since 1991, and that makes her one of the new kids on the WXRT block.
"I'm still one of the rookies," she admits with a laugh.  "We had a party recently for Terri Hemmert's 40th anniversary, and I looked up and down the table and everyone had been working here for such a long time, I really was one of the new kids in the family."
And when an XRT employee refers to "the family", they really mean it.  "I think that comes from (WXRT program director) Norm Winer," Mary explains. "When they started XRT, they were this weird hippy complex with a mission to create a special radio station. Norm really fostered that feeling of 'we're all in this together – this is our baby – we have to have each other's back.'"
That's a pretty unusual attitude in the cutthroat media world. "Someone remarked to me when Terri was inducted in the Radio Hall of Fame (2010) that it was notable how all the XRTers seemed happy for her. It struck me as kind of funny. We all know that Terri's earned her honors, and that recognition for one member of the team reflects well on the rest of us. From Norm on down, we all feel ownership in what we've built together. That applies to the listeners, too, by the way. They celebrate our victories and scold us when they think we're wrong. We see them at concerts and around town. The fact that they care so much is just amazing. And it brings us back around to how we always try to do our best, every day, to deserve it."
Mary works side by side with WXRT's morning host Lin Brehmer every weekday. They've been together now for so long they have an effortless chemistry, but Dixon says it was there from the very first moment they met. "There was immediately a sense that I could give this guy a lot of crap," she says, "and he seemed to enjoy it. Now it's 22 years later, and it's sort of like having a spare brother. We know each other's rhythms. We know what will work with the other person. We know what will annoy each other. There's definitely a comfort level there that is really nice to have. I really do enjoy working with Lin. He is such a nice guy, and he really does take my abuse – and vice versa, by the way. It's been a productive and happy partnership."
Dixon is more than just a news anchor on the show. She is called on to contribute in many different ways.
"How cool is it to do a job that uses so many of my experiences?" she admits. "I studied journalism, English lit, Russian and politics in college and grad school. I was a DJ, then a reporter. I love rock'n'roll. I tell people what's going on, and every once in a while Lin and I get to bring the Flaming Lips onstage. If it weren't for the alarm clock going off Monday through Friday, it would be perfect."
When she's asked about the moments in their long partnership that come to mind right away, she remembers the times that Brehmer's quick thinking and adaptability saved the day.
"He's the master of chaos," she explains. "When we were back on Belmont in the '90s (the WXRT studios were on Belmont Ave. for many years), the place was a dump, but it was our dump, and we loved it. The heating and air conditioning was always breaking down or going on at the wrong time. One day, it was the hottest day of the summer, the heat came on, and it was like 100 degrees in the building. Lin's response, rather than sitting in the corner whining like the rest of us, was to say 'OK, we're going to do the show in the alley'. Our producer at the time, Pete Crozier (who still does Lin's Bin), was the guy stuck inside the sweltering studio running th eboard, while we enjoyed the relative cool of the 90-degree pavement. We sat outside the back door, and did the show for several hours from the alley. Listeners came by in their cars to say hello. Some brought us donuts. Some brought us coffee. And it was just the funniest thing ever. I was thinking it could have been a disaster, but because of Lin, it was a funny show."
Brehmer and Dixon haven't just shared memorable professional moments together. They are good friends and have been there for each other in good times and bad. "On the day I was going to give birth to my oldest daughter Ruthie," Mary remembers, "I was on my way to the doctor's office to possibly be induced, and I was really freaked out. I had already talked my husband's ear off (Chicago Tribune's Mark Caro), so I called Lin on the hotline, and said 'I'm freaking out here, please tell me it's going to be OK.' Remember, Lin was in the middle of his show, but he still took time to say 'This is going to be the best thing you ever do. It's going to be OK. It's going to change your life forever…for the better.'"
That's the sort of thing you'd expect to hear from a family member. The WXRT family just happens to broadcast together every day via the airwaves on 93.1 FM.
– Rick Kaempfer