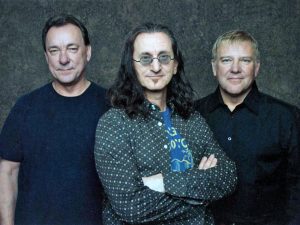 Will 2013 finally be the year Rush takes its rightful place (according to many disgruntled fans) in the Rock and Roll Hall of Fame? The band's eligibility opened up back in 1998 (25 years after the release of its debut as the rules state), but this year marks the first time the Canadian prog rockers made it onto the ballot.
Albert King, Chic, Deep Purple, Donna Summer, Heart, Joan Jett And The Blackhearts, Kraftwerk, the Marvelettes, the Meters, N.W.A., Paul Butterfield Blues Band, Procol Harum, Public Enemy, and Randy Newman round out the nominees.
Like the great and powerful Oz, the voting process takes place behind a curtain of secrecy (what does it take to qualify as an "industry insider" anyway?), but social media seems to be chipping away at the old guard. For the first time, the HoF has enacted a "fan's ballot," which will count as one of the 600 tallied up to determine 2013's class. Choose your favorites at Rolling Stone until Dec. 5. The inductions take place at Los Angeles' Nokia Theatre on April 18, 2013 in a star-studded fete.
Who do you want to see take the stage? We're hoping for a Joan Jett jam with the Meters on the sizzling "Africa."