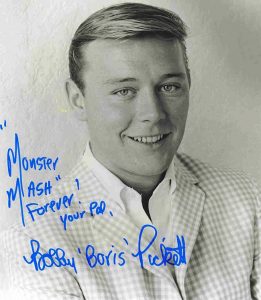 It might be mid-month, but it's old enough for me! Today's entrant into the Everyday Is Halloween sweepstakes needs no introduction. We'll trust you to look at the picture.
Everybody knows Bobby "Boris" Pickett & The Crypt-Kickers. They did "The Monster Mash." It was a graveyard smash.
Click the October issue's cover to read the full feature, or follow the tabs to Monthly –> Features for the previous entries.