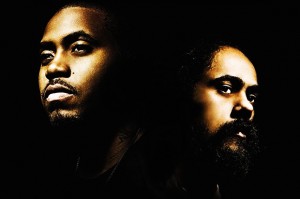 Between the reoccurring titans (Lollapalooza, Pitchfork) of the multi-day fests and the up-and-comers (Metronome), the scope of live music outdoors this summer was immense. Yet the brand new North Coast Music Festival, headlined by Nas and Damian Marley, is out to prove there's a void to be filled on this crowded scene.  
Held on Labor Day weekend on the same Union Park grounds as Pitchfork, NCMF highlights a strange stew of established hip-hop artists (Lupe Fiasco), electronic producers (Moby), and jam bands (Umphrey's McGee) – one not attempted by any other local festival. And what's also notable about this weekend is that the organizers are accumulating talent who haven't been so reliant on blog buzz but rather have been garnering respect for years on the road and via multiple recordings. That goes for longtime trailblazing hip-hop trio De La Soul, electronic production duo The Chemical Brothers with their "Block Rockin' Beats," and numerous others on the bill.  
Not solely a platform for veteran acts, North Coast is highlighting more recent standouts including razor sharp rhymer Jay Electronica and, on the Red Bull Local Stage, electro rockers Hey Champ. Just when you may have thought Chicago had every possible angle of music fests covered, this new, three-day weekend featuring four stages and sizable talent may be the summer finale beat-conscious music fans were subconsciously waiting for. For the full lineup,
click here
.  
— Max Herman
Category: Stage Buzz, Weekly