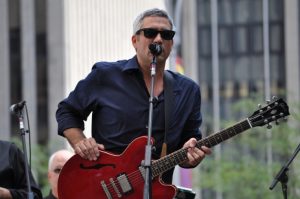 Throw us the whip, we'll give you the "Idol." Former winner Taylor Hicks (yes, that was four years ago) is done with the arena tours and now gets back to the busy work of connecting with fans.
In order to score two passes for Hicks' show on August 9th at Reggie's in the South Loop, e-mail ed [at] illinoisentertainer.com with your answer to the following question: Whose voice does the staff at IE think Hicks' most closely resembles?
Good luck. Entries due by 3 p.m. CST, Thursday, August 5th. Winner will be notified Friday the 6th.
Category: Contests & Giveaways, Weekly