Festival Of Life
July 2 through 5, 2010
Washington Park, Chicago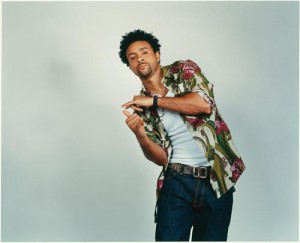 Thanks to his fun-loving charm and catchy yet accessible reggae/pop rhythms, Shaggy remains the most commercially successful reggae artist on the international market. Best known for chart blockbusters like "Boombastic," "It Wasn't Me," and "Oh Carolina," the Kingston native has been consistently pumping out hits since the early '90s, boasting six albums, five number-one hits and 11 Top-10 over the last decade.
Nicknamed for the goofy "Scooby Doo" character, Shaggy's appeal lies party in his humorous, tongue-in-cheek take on music that's traditionally rougher and more street-wise. The other part is non-threatening good looks and the ability to easily "toast" in Jamaican patois as well as American English, a result of residing in Brooklyn since he was 18. Despite his "reggae lite" approach, Shaggy knows his roots as evidenced from his covers of ska classics and collaborations with reggae icons like Ninjaman. This has scored him even bigger popularity in Britain and Japan, two serious reggae markets. His last CD, 2007's Intoxication (VP), delivered a comeback hit with the crafty "Church Heathen" and his current singles, the sinewy "Shake It Like That" and "I Wanna" — which falls into his trusty R&B/pop/reggae format — are hot on the European club scene.
Shaggy headlines the African /Caribbean Festival Of Life in Washington Park (55th and Cottage Grove) on Saturday, July 3rd. Visit www.festivaloflife.biz for more info.
— Rosalind Cummings-Yeates
Category: Stage Buzz, Weekly