Schubas, Chicago
Thursday, April 29, 2010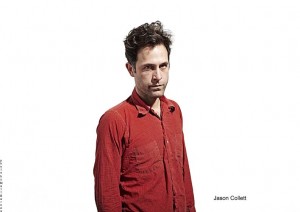 Jason Collett, Zeus, and Bahamas bring Chicago to its knees with a wintry blast of Canadian rock before the warmth can arrive.
With collaborative verve, Collett, the three members of Zeus, and Afie Jurvanen (the solo artist behind Bahamas) will be switching instruments and joining each other on stage all evening for the Bonfire Ball. "How Broken Social Scene of them," you say, and you're right. Collett was a founding member of BSS, Zeus have been his backing band for years, and Jurvanen has also played with him as well as The Stills, Howie Beck, and Feist. All three are out in support of new albums, while Collett will be touting an exclusive, tour-only physical copy of the To Wit To Woo EP.
— Steve Forstneger
Category: Stage Buzz, Weekly