Schubas, Chicago
Sunday, March 7, 2010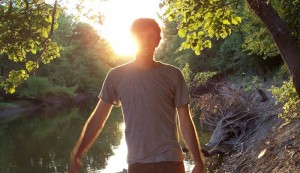 Chris Otepka began Heligoats during his tenure in Troubled Hubble, an Elburn-based band whose reams of critical praise didn't amount to much commercial success.
Though he now lives around the PacNorthwest, the TH sound is very much alive on Heligoats' second Greyday album, Goodness Gracious. Where 2008's The End Of All Purpose felt like a willfully disobedient Built To Spill album, Goodness relaxes and puts a lot of faith in Otepka's hooks. Working with Chicago's folk/poppers Ulysses S. Grant, the production is relaxed and lushed, unafraid to supplant crunchy, power-pop chords with a couple of acoustics. Otepka's natural vocal timbre might lead some to believe this is another Long Winters album, though "Fishsticks" and the title track find them firmly in the company of I-5 neighbors Blitzen Trapper.
Robert Sarazin Blake and Amy Saraiya open.
— Steve Forstneger
Click here to download "Fish Sticks."
Category: Stage Buzz, Weekly