Uncle Fatty's/The Coach House, Chicago
January 25 – 31, 2010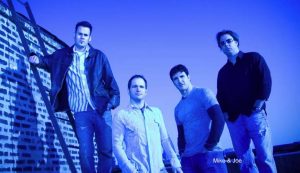 We're a little late getting into it, but here's how the weekend shapes up for the end of this year's cover-centric Winter Music Festival.
It's no secret people love cover bands. Maddening, sometimes — but with the combination of greatest-hits releases and skyrocketing concert-ticket prices they serve an obvious need. These two clubs, in the Sheffield/Diversey vicinity of Lincoln Park, promise headlining acts from the "biggest" cover bands in the Midwest (including Mike & Joe, above) as well as the oddly apportioned "up and comers."
The payoff comes Sunday the 31st, when votes tallied on the "I Love Cover Bands" Facebook group will determine who plays and in what order.
— Steve Forstneger
Category: Stage Buzz, Weekly