House Of Blues, Chicago
Wednesday, September 2, 2009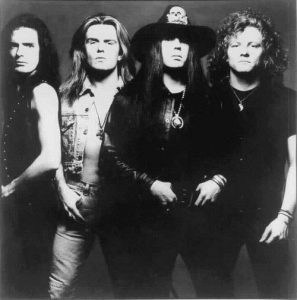 The Cult frontman Ian Astbury thinks the idea of making albums is passé. The reunited band won't be making them anymore (yes to maybe the odd song), but this leaves them more time for ideas like Love Live, a reproduction of a classic album in concert.
Love came out in 1985 and built The Cult's reputation. Before it, they were a bunch of stone-faced, British goths pushing the mismatched plug ends of Joy Division and The Doors together. Not that there weren't flashes on Dreamtime, their debut from a year earlier, but Love unshackled them from the spook factor and unleashed guitarist Billy Duffy to beat U2's The Edge to the quarter pole. Love also had the benefit of two smash singles, "Rain" and "She Sells Sanctuary," and provided a base from which successive albums like Electric and Sonic Temple would launch their sorties.
It's a good thing Astbury wasn't of his current opinion back in '84.
Living Things open.
— Steve Forstneger
Category: Stage Buzz, Weekly