Old Town School Of Folk Music, Chicago
Sunday, August 23, 2009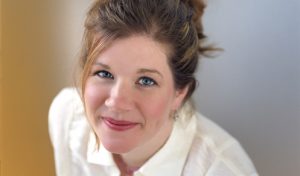 Dar Williams is handy enough with a pen that the GLBT community praises her for her humanizing insight despite being straight. But, like many from the Lilith Fair era, her music occasionally helps sustain rumors that a Sarah McLachlan assembly line exists somewhere. A visit to the Old Town School will hopefully clear the air.
Last year's Promised Land (Razor & Tie) was a virtual tour of Williams' platforms, from identity crises, sexual/gender politics, etc., that culminates in "Midnight Radio" where she runs through a list of influences such as Aretha Franklin, Yoko Ono, and Neko Case. Tracks like "Buzzer" recall the thrills she's provided since Badlands: A Tribute To Bruce Springsteen's Nebraska's standout cover of "Highway Patrolman." But, speaking of her covers, she can also turn in faceless tripe like Promised's Fountains Of Wayne breeze-by, "Troubled Times." Do those influences proud.
Stephen Kellogg opens.
— Steve Forstneger
Category: Stage Buzz, Weekly