Tag: High On Fire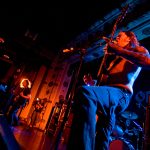 Stop me if you've heard this one: High On Fire was great the other night. That could be the lead sentence to any High On Fire live review. Ever read a piece that says the band was just O.K. at such-and-such venue in such-and-such city? Or "High On Fire sounded good, but lacked stage presence"?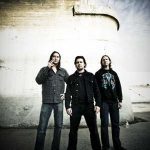 Snakes For The Divine (E1) By all reasonable accounts – ignoring the kinds of people who insist Mastodon's Remission is better than Leviathan – High On Fire's 2007 Death Is This Communion is its magnum opus. That's partly because High On Fire is High On Fucking Fire and doesn't bother with shit that doesn't rule […]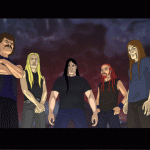 Mastodon/Dethklok/Converge/High On Fire Roy Wilkins Auditorium, St. Paul Friday, October 16, 2009 A curious bill of artists mixing an odd hodgepodge of metal styles, a fictional band brought to life, and a psychedelic astral journey set to prog-metal made for an astounding, exhausting night of music.