Contests: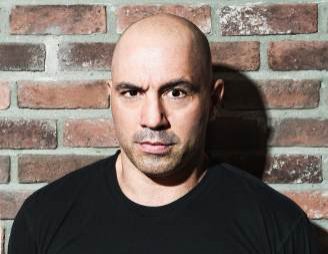 Win a pair Joe Rogan Tickets at Chicago Theater – July 24
A standup comedian for more than 20 years, Joe Rogan sells out theaters internationally with his inquisitive and intense comedic style.  Rogan released his third hour special, Joe Rogan Live From The Tabernacle, exclusively through his website on December 18, 2012.  He starred in the hour specials Talking Monkeys in Space (2009) now available on CD & DVD and Joe Rogan Live (2007) now available on DVD, and released the CD's Shiny Happy Jihad (2007) and I'm Gonna Be Dead Someday (2000).
Rogan is host of The Joe Rogan Experience, featuring long form conversation with guests that is one of the most popular comedy podcasts on iTunes.  Fans can watch the podcast on Ustream and the podcast can also be heard on Sirius XM's "The Virus" channel on Saturdays at 11AM CT and Sundays at 4:00AM and 5:00PM CT.
Rogan was recently seen in the film Here Comes The Boom and he starred in the film Zookeeper (2011).  Rogan hosted the high stakes game show Fear Factor on NBC in 2011/12 and previously for six seasons from 2001-2006.  Prior to Fear Factor, Rogan played Joe Garrelli, the resident electrician on the hit NBC comedy series NewsRadio.
For more Joe Rogan, please visit: www.joerogan.net
Click TO ENTER TO WIN HERE –
____________________________________________________________________________________
——————————————————————————————————————————————————-
– Congrats to our Arcada Queensryche Tix winners: Steve G. of Schaumburg, Joe G of Chicago, Lance T of Joliet
– Congrats to our Mayne Stage Mad Professor Tix Winner: Yolanda F. of Chicago
Congrats to our WILL ROCK FEST contest winners!
Roberto G. of West Chicago, IL
Gary M. of Macomb, IL
Scott N. of Chicago, IL
Phil D. of Kenosha, WI
– Congrats to Jenny W. of Chicago. Winner of the Pitchfork Music Festival Tickets and a 3 month Rdio Subscription
Please include your name and phone number. One entry, per person please.
IE does not & will not sell your name and email to any outside/3rd party marketing agencies. We keep "your stuff" confidential.