Tag: Wax Trax Records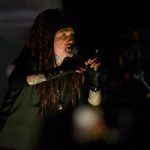 It was a homecoming of sorts at The Forge last Thursday as Ministry returned to the Chicago area where their careers got started on Wax Trax Records. As expected Al Jourgensen dominated the night,  backed by his dynamic 2018 version of the band. Ed Spinelli captured all the action.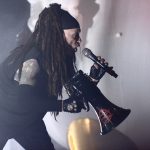 Chicago's beloved industrial metal machine Ministry is back. After the sudden death of longtime guitarist and friend Mike Scaccia in 2012, leader/vocalist Al Jourgensen decided to put Ministry on indefinite hiatus. During the band's downtime, "Uncle Al" spawned a side project, Surgical Meth Machine, and released a self-titled debut record in 2015. It was pretty […]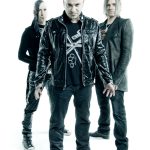 David Draiman explains where to find attractive women, how Evanescence takes a back seat to Device, and why it might be awhile for that Disturbed reunion.