All Entries Tagged With: "Lady Gaga"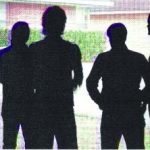 If you long ago dismissed the Grammys (or are an Eminem fan) you were likely surprised that Arcade Fire took home Album Of The Year last night. If you long ago dismissed the Grammys, you believe everything happens for a reason (a.k.a. the fix is in).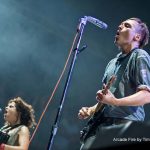 A lot of 'Palooza coverage has focused on a general overview, with brief glimpses of the sets. We sent Jaime de'Medici out with a focus.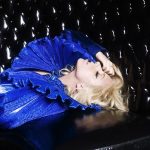 New: The New New We all remember the consternation when Sergei Makarov took home the NHL's 1990 rookie award at age 31. An age mandate was added (the Makarov Rule) and, incidentally, an Igor Makarov will be trying to make the Blackhawks this fall. Anyway, the Grammys has endured similar bouts of hand-wringing and finger-pointing […]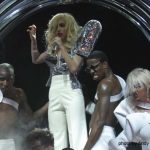 Rosemont Theatre, Rosemont Friday, January 8, 2010 It was a good indication of the energy inside the Rosemont Theatre Friday night, when a pre-show video PSA, featuring Lady Gaga speaking out about the trials of abused and homeless gay and lesbian teens, was met with frenzied cheers from a barely teenage crowd oblivious to the […]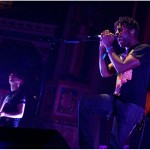 Mega Photo Page Update! Get thee to www.illinoisentertainerphoto.com NOW for pic overload, going back to mid-March with Tossers, Flogging Molly, Lady Gaga, Katy Perry, Bloc Party, Aterciopelados, Morrissey, and The Ting Tings!