All Entries Tagged With: "Delta Spirit"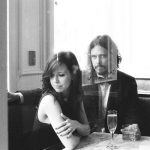 Live On 'XRT One grand tradition refuses to go the digital route. When you pick up a copy of ONXRT: Live From The Archives, Volume 14 starting on Dec. 4 at local Target stores (or at Target.com) have a set of keys, a pen, or any relatively sharp object (fingernails included, but why ruin a […]
While the industry goes off to play, IE take a well-earned respite from the hype machine to enjoy our inboxes' inactivity. If it says "SXSW Party" in the subject, it goes immediately in the bin. The whirlwind gets reaped the Monday and Tuesday after. Delta Spirit with Waters, Chuck Prophet, Andre Williams, Paperplanes, and Jeff […]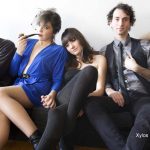 The process of selecting opening acts will confuse and frustrate fans until their dying (fandom) days. The mind still spins when wondering why Bobcat Goldthwait warmed up for Nirvana on their final American tour.