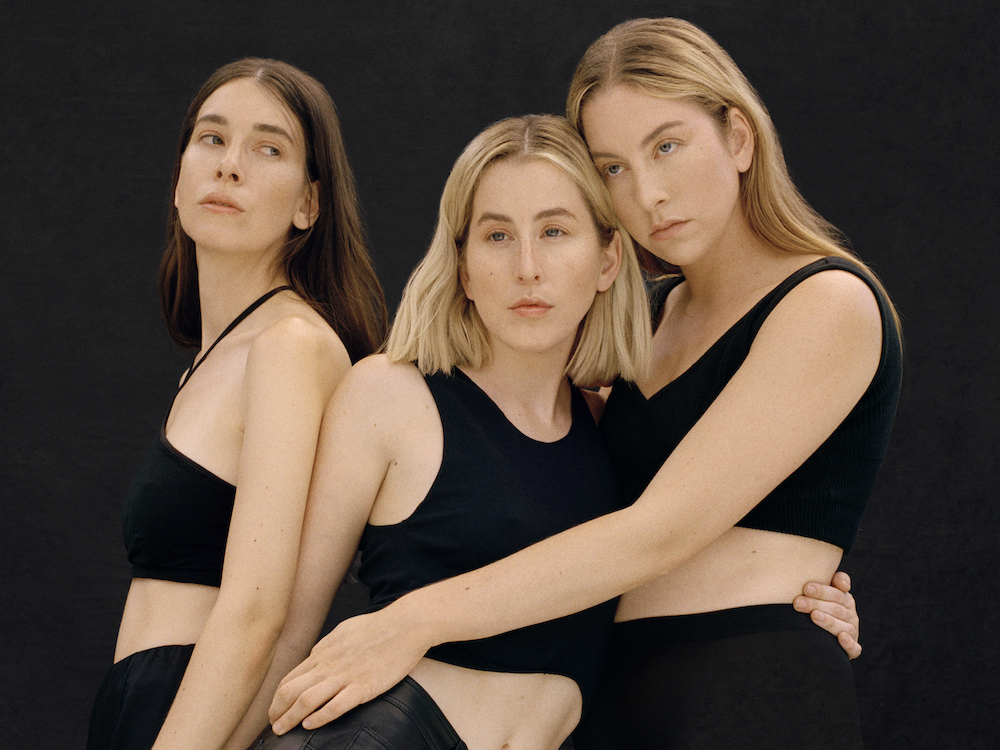 Watch Elle King performs live from Nashville's Brooklyn Bowl on Twitch Wednesday, April 14 at 8 PM. Tune in for free on Twitch.
"Little Kids Rock" benefit show streams live this Wednesday and features appearances from James Hetfield of Metallica, Brian Hardgroove of Public Enemy, Jack Black, Todd Rundgren, Carlos Santana, Jade Bird, and more. The show streams on April 14 at 6 PM. Get all the details and register to watch here.
Join "Vanity Fair's Game Night: Trivia Challenge," where HAIM and Maya Rudolph face off against The Lonely Island. Tune in Thursday, April 15 at 6 PM. Find tickets here.
Michael Dorf will broadcast some of the best "The Music Of" shows from 2004-2020 this Thursday, April 15 at 7 PM. Featured performers include Glen Hansard, Patti Smith, Billy Gibbons (ZZ Top), Keb' Mo,' Rosanne Cash, Marc Cohn, Shawn Colvin, Raul Malo, Nicole Atkins, Marc Roberge (O.A.R.), Oliver Wood (The Wood Brothers), Deva Mahal, Martin Sexton, Joseph Arthur, Bettye Lavette, Ron Pope, and Son Little. Buy tickets here.
311 will perform their 1992 album, Soundsystem, in full during their "Streamsystem Live from the Hive" virtual concert this Friday, April 16, at 7 PM. Get tickets here.
Sharon Van Etten and her band will perform epic in its entirety from Zebulon in Los Angeles this weekend. The night will also feature a short documentary about making the album and Zebulon's significance for Van Etten. The show airs on April 16 and 17 at 8 PM. Get tickets here.
This week's Bandsintown Plus exclusive performances include Sylvan Esso on April 15, Portugal. The Man on Friday, April 16, and HAIM on Saturday, April 17 at 8 PM. Sign up for Bandsintown Plus to get access.
Puscifer will perform their 2015 album Money $hot in its entirety live from Los Angeles' Mayan Theater during their "Billy D and the Hall of Feathered Serpents featuring Money $hot by Puscifer" livestream. The night promises to be full of wild costumes and eye-catching set pieces, so you don't want to miss out. The show streams Saturday, April 17 at 4 PM. Get tickets here.
Jimmy Buffet's virtual "Nothin' But Time" tour continues with a broadcast of his 2012 show at The Fillmore this Saturday, April 17, at 7 PM. Watch for free on Nugs.
Weezer performs OK Human with the LA Philharmonic and YOLA live from the Walt Disney Concert Hall on Friday, April 16, at 8 PM. Tickets on sale here.
Dead & Company kicks off their "Playing in the Sand" livestream series on Friday with a broadcast of their January 2020 show from Riviera Cancun, Mexico. Tune in on April 16at 8 PM. Get tickets and details here.
Barenaked Ladies Presents: "Flip N' Hits: A Night of Monster Jams of Pandemic Proportions" show from the Danforth Music Hall in Toronto this Saturday, April 17, with an encore broadcast on Sunday, April 18 at 8 PM. Tickets available here.
AWOLNATION celebrates the 10th anniversary of their debut album, Megalithic Symphony, with a full album performance from the studio where it was recorded. Check it out Saturday, April 17 at 4 PM. Find tickets here.
Even if you're not interested in seeing Jake Paul and Ben Askren duke it out, you should tune in to the Triller Fight Club broadcast to see performances from Justin Bieber, The Black Keys, Doja Cat, Saweetie, Diplo, Major Lazer, and Mt. Westmore, the new rap supergroup of Snoop Dogg, Ice Cube, Too $hort, and E-40. The fight streams Saturday, April 17 at 8 PM. Tickets are on sale now.
-Ashley Perez Hollingsworth
Category: Featured, Livestreams