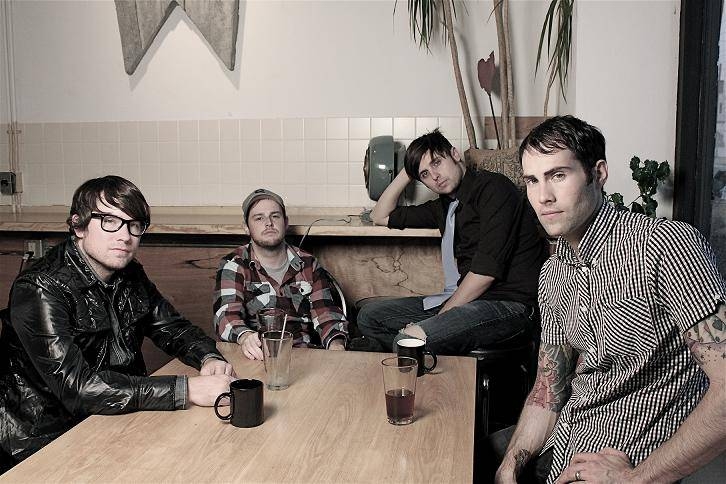 At a certain point in a band's career, you can quit measuring their success by album sales and start counting the bouts of bad weather they've endured.
Hawthorne Heights reached that point years ago, after the death of guitarist Casey Calvert and three album cycles stuck in Victory Records' infamous legal limbo. On the scale of perseverance, Hawthorne Heights are the most successful band in the world. Even as the mall emo wave these eyeliner-wearing Ohioans rode to fame crashed, leveled, and fizzled into memory, Hawthorne Heights bootstrapped their own Cardboard Empire label and self-released the songs they believed in.
Which brings us to their present spot: following up a summer on the Vans Warped Tour with this 27-date stint of the Scream It Like You Mean It Tour (supporting Story of the Year Friday at Mojoes in Joliet), promoting their aggro-pop concept album, Zero.
And you, loyal fan, have been there – through it all. You were young, sad, and angry. You dyed your hair black and combed it over one eye. You wore your sister's jeans to high school and endured a biweekly cannonade of dodge balls.
No matter how mature, employed, or levelheaded you've become since, a chunk of your (once-broken) heart will always remain in Ohio.
– Matt Pollock
Category: Featured, Stage Buzz, Weekly