ilentertainer | Oct 11, 2012 | Comments 3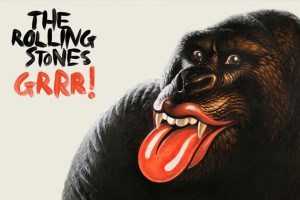 "Doom And Gloom" marks the first new song from the Rolling Stones in seven years and also signals a return to form for the geriatric rockers. Despite some clunky lyrics about oil fracking, the track bristles with a stomping guitar riff from Keith Richards over a steady beat you could time your pulse to courtesy of Charlie Watts. Attitude has always mattered more than Mick Jagger's attempts at poetry.
The Stones recorded the track in Paris with Don Was for the band's upcoming GRRR! Greatest Hits compilation. Here's one 50th anniversary celebration determined to keep the neighbors awake.
What do you think?
About the Author:
Comments (3)