ilentertainer | Oct 11, 2012 | Comments 0
IE's Annual Digital Haunted House Guide is back for it's second year! Halloween is only two weeks away, so get in the mood for the "scary season" by visiting many of area's best haunted houses with IE's handy guide, including a satchel full of money saving coupons. Our digital guide includes live links to featured "houses," so you can order tickets directly via the web. Many of these venues have become annual Halloween traditions, so be prepared to be scared and tell them you saw it in IE!
Our October 2012 print edition also features a version of this guide, so check it out in print and online.
Discover IE's 2012 Digital Haunted House Guide HERE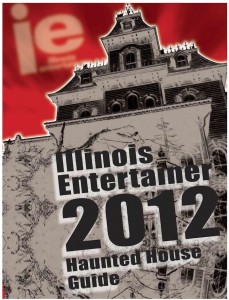 About the Author:
Comments (0)