ilentertainer | Nov 16, 2011 | Comments 1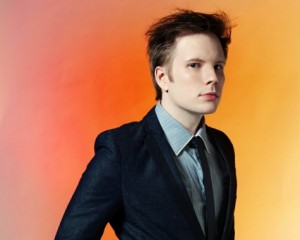 By now, much has been said about the funky and soulful direction of former Fall Out Boy frontman Patrick Stump's solo career. Though a departure from the power-punk of the artist's full band catalog, the recently released Soul Punk (Island) full length strongly plays to Stump's adventurous pop sensibilities– sensibilities the artist had on display front and center at a hometown headlining show this past Friday night at Metro.
Flanked by a five-man band, Stump delivered a set that ventured into multiple musical arenas, from the Prince-esque funk of "Cute Girls," which saw the frontman hitting impressive falsettos, to the more frenetic "Bad Side Of 25," boosted by impressive guitar work and staggering sax. Elsewhere, horn and heavy bass elevated the groove-heavy "Everybody Wants Somebody," while spacy synths and jerky rhythms made their mark on "Allie." Through it all, the north-suburban native strutted and peacocked through the set, with a visible enthusiasm for playing to a homer crowd in a room he goes back with. By the time the crowd was swaying its hands to Stump's command of "If you're unfaithful/Put your hands in the air" in "The 'I' In Lie," it was apparent thought the sonics may have changed, Stump's commitment to moving the room hadn't. In that sense, the song remains the same.
— Jaime de'Medici
Filed Under: Live Reviews • Weekly
About the Author:
Comments (1)