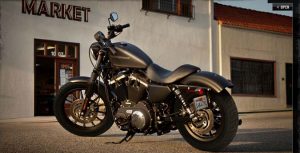 Have you ever dreamed of riding a motorcycle? If you have, we're excited to announce a special event with our friends from Fox River Harley-Davidson.
Join us on Thursday, July 14th for Motorcycle Boot Camp, a great introduction to riding and the world of Harley-Davidson. Learn about everything from the headlights to the tailpipes, how to tell a Sportster from a Softail, and which bike may be right for you.
This event is 100% FREE! and includes food, beer – even cigars. If you have dreamed about getting on a Harley-Davidson or even if you're piled high with excuses not to ride, this event is for you!
Harley-Davidson Motorcycle Boot Camp is not a sales pitch! Just a fun night out where you may learn more about something you have always dreamed of.
Come yourself or bring a buddy! Space is very limited – so sign up quickly.
For more information and to reserve a space click here.
Hope to see ya there!
Category: Contests & Giveaways, Featured, Weekly