Ah, Gee, Pat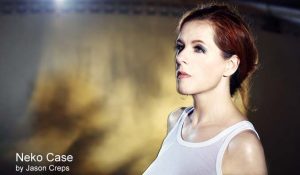 More than 50 Major League ballplayers have gone 6-for-6 at the plate in a single game – a handful went 6-for-7; only Rennie Stennett ever hit 7-for-7 – but no Chicago reps since One Dog in '95 and Scammin' Sammy in '93. What could we possibly be driving at? Last year, for its festival's fifth anniversary, we put Pitchfork on our cover. For their sixth, they land on page 6: welcome to the club!
That labored, overextended intro now finished, it's time to gear up for the 15th through 17th at Union Park, still the best bargain among Chicagoland's 49 ticketed she-bangs. Despite Lollapalooza taking a vacuum to Pitchfork's roster possibilities in past years, 2011 packs more midtable punch than Grant Park's top-heavy, Top 40/blog-rock gulf. Friday might be the baddest bill in its history, with Neko Case, James Blake, Thurston Moore, Guided By Voices, Battles, Tune-Yards, mixtape king Currensy, and a compulsory headline spot by Animal Collective . The rest fills out with TV On The Radio, Fleet Foxes, DJ Shadow, Dismemberment Plan, No Age, Kylesa, Deerhunter, Cut Copy, Superchunk, and Ariel Pink. Whaddya think of that, Ronny?
One-Oh-One, Uh-Oh
This won't be some soapbox to lambaste disgraced former Tribune Co. CEO Randy Michaels (randy bugger, though he is), just because he encouraged a fraternity atmosphere where he could be caught being fellated by Trib staffers while knowing security couldn't touch him. Those are only allegations, anyway. People see a rich, white man with powerful friends and just want to see him topple. It's the American way.
After his fall from grace, he sat – alone – in a treasure bath (having to scrub his own bits and berries, can you imagine?!) and plotted his triumphant return. With only a few, hundred-million dollars to his name, he took to driving Merlin Media's acquisition of both WLUP-FM (97.9, a.k.a. The Loop) and WKQX-FM (101.1, Q101) among other stations, naming veteran John Gehron (who oversaw WLS in the '70s and '80s) chairman of his advisory board. At presstime, The Loop looked to remain as-is. Q101, however, is rumored to hit all-talk at the end of the month.
Cover ASCAP's Butt
Technology will ruin us all. Comcast and Skype are working on teleconferencing through your TV so that people can see what a pigsty you wallow in. Apple will install sensors in iPhones that keeps them from recording events like concerts and peaceful, democratic demonstrations against hockey results. And now, the major labels want to bundle mechanical and performance licenses directly to online services. But that's what ASCAP, BMI, and SESAC are for!
Looking to streamline its global business and handling more direct licensing among publishers, EMI – and the other labels, soon enough – will be eating others' pie as unrelated elements of their own arcane business models get chomped away. ASCAP, et al, aren't worried. The label's move will only amount to a percent of its business, and not touch its more traditional media enterprises. Probably. Or until there's an app for it.
La-La-La-La-Lambada!
Yes! One of the songs enmeshed in the "Day The Music Died" legend is baa . . . wait, no. Try, if you turn 21 late this year or early next, chances are your conception was the result of The Forbidden Dance: Lambada! The worldwide dance sensation – public humping, if we're being honest – capitalized upon by French pop legends Kaoma in 1990 and feted with two blockbuster films (Dirty Dancing: Havana Nights doesn't count) is back. Three recent hits have channeled Kaoma's transcendent smash: "Stereo Love" by Edward Maya & Vika Jigulina, Don Omar's "Taboo," and Jennifer Lopez thumping "On The Floor," which borrows the entire melody! Two-million digital copies have sold! Rogelio Alfonso, of Miami's WMGE-FM says, "Good music revives every so often." Oh, Rogelio. Lambada comigo, amigo!
— Steve Forstneger