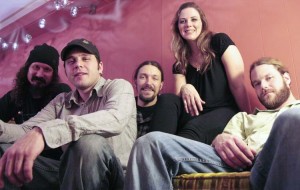 The first five people to contact us will gain access for themselves and a friend for this Saturday's Cornmeal gig at House Of Blues!
We've learned that it's really no big deal if a group come out of nowhere to gain prominence in the jam-band scene: it's what they all do. Cornmeal's blend of progressive folk and bluegrass has made it a force recently and this homecoming show will prove it.
Be among the first five to e-mail us at ed [at] illinoisentertainer.com by noon Central on Friday, April 15th.
Category: Contests & Giveaways, Weekly