ilentertainer | Feb 07, 2011 | Comments 1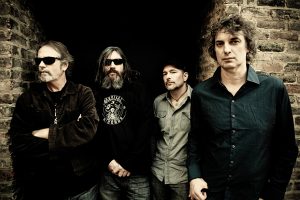 For all of its attributed disposability, '80s indie bands from all corners of the British Empire were surprisingly durable. Are, if we're to be correct. The Church might be celebrating an anniversary with some old material, but they don't need to.
Though best known for such hazy hits as "Under The Milky Way" and "Ripple," the Australian outfit have toured and released material relentlessly since their supposed decline. And when they weren't, co-frontmen Marty Wilson-Piper and Steve Kilbey have provided solo sets.
This tour is for the fans, however, who will be treated to Untitled #23, Priest = Aura, and Starfish in their entireties and with full-band arrangements. Priest = Aura will be especially tempting because the band didn't tour the U.S. behind it following the 1992 release. (Friday@Park West)
— Steve Forstneger
Filed Under: Featured • Stage Buzz • Weekly
About the Author:
Comments (1)