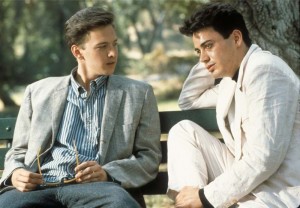 Metro presents its annual "Home For The Holidays" concert series, which begins tonight and runs through the 30th. The idea is to draw separated college kids together over cheap — er, inexpensive — music and help some less-fortunate folks out, as well.
This year, the Chicago Independent Radio Project will collect food at each show for the Greater Chicago Food Depository. Canned foods are preferred, though peanut butter is welcome, too. If you can't make the shows but want to help, you can drop off goods at the Metro Store during the day.
Headliners include Fuzz, Just Left, The Hush Sound, Mustard Plug, The New Mastersounds, and Yeasayer. For the full schedule, visit metrochicago.com.
— Steve Forstneger
Category: Featured, Stage Buzz, Weekly