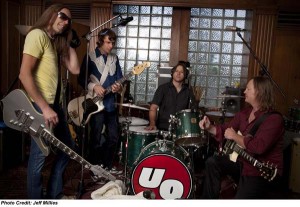 New music from Smashing Pumpkins, Urge Overkill, and Kanye West!
While the Pumpkins (this through Sweet Relief) and West uploading single tracks into the ether is nothing new, the real surprise is the first new track from Urge in about 15 years. The single, "Effigy," has been made available at Spin.com.
In other news, Common — rather unsurprisingly — contributes a verse to the new John Legend and The Roots collaboration, and Mike Reed, whose production company helps assemble the Pitchfork festival, steps into local heritage by contributing drums to Jason Adasiewicz's Sun Rooms on Delmark.
Yay us!
— Steve Forstneger