Freelance Whales at Schubas on Friday!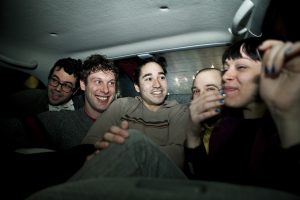 Right now we have two tickets for Freelance Whales! The first person to successfully guess our favorite track from this spring's Weathervanes (Frenchkiss) gets 'em for Friday's (June 11th) Schubas show with Peter Wolf Crier!
To enter, simply e-mail your prognostication to ed [au] illinoisentertainer.com by Thursday the 10th!
Category: Contests & Giveaways, Featured, Weekly