Bottom Lounge, Chicago
Sunday, May 9, 2010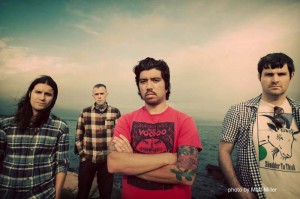 Hardcore seems increasingly ghettoized lately, though Converge's Axe To Fall (Epitaph) made a lot of people sit up last year.
Frontman Jacob Bannon was at the center of it, conducting this pile-driving wreckage under the thunder of guitarist Kurt Ballou. Practically stars of the underground, their increasing notoriety is payoff for 15 years and seven albums.Axe To Fall's calling card has been the sheer weight of outside contributions (Cave In, Neurosis, Hatebreed), which do little to derail Ballou's usual hybrid metal riffing. Pulling variously from New Wave Of British Heavy Metal, thrash, and even some nods to heavier classic rock, not being typically hardcore has been the easiest thing of all.
Coalesce, Black Breath, and Lewd Acts open.
— Steve Forstneger
Category: Stage Buzz, Weekly