Schubas/Lincoln Hall, Chicago
January 13 – 17, 2010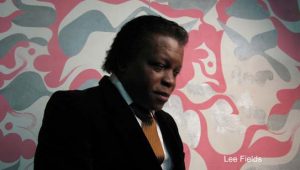 Schubas' annual January to-do in Lakeview has expanded to 40 bands with the inclusion of Lincoln Hall. Strangely, the two rooms aren't much further apart than the two most distant stages at Lollapalooza.
Think that's crazy? Good, because you have to be a little crazy to digest Tomorrow Never Knows this year. Aside from the glut of bands (more later), the clubs have added DJs, Zip Car service between the two venues (with purchase of a five-day pass), daytime in-store performances at Reckless Records on Broadway, comedy, and Johnny Marr. That's right.
Marr has joined The Cribs, who headline Lincoln Hall on night 1. Fresh off his stint in Modest Mouse, the former Smiths guitarist has joined a British band whose stock-in-trade is post-punk that was more-or-less popular when Marr was in The Smiths. (See, we're funny now that we know Schubas opens with a full night of comedy). Voxtrot try to get things back on track Thursday night at LH after their disappointing debut album, while at Schubas Surfer Blood revive an old tradition by sounding somewhat like their band name. Thursday's Schubas' bill might actually be the deepest of the fest with Freelance Whales and Bear In Heaven onboard as well. Friday's as good a night as any for dancing (hold that fighting for Saturday), so Pitchfork/electro fave Neon Indian holds up Schubas with Chicago's The Hood Internet in mashable support; the same theory doesn't hold at LH where Deerhunter's Bradford Cox brings his Atlas Sound project with the equally complex schemes of Icy Demons.
Saturday: fighting? Try hugs. Owen Pallett, who's retiring his Final Fantasy moniker this winter, headlines Schubas as a less-populous version of who's starring at the Hall: Bowerbirds. Either way you'll get semi-quaint baroque pop (the new chamber pop!), and to underscore the night's theme Rural Alberta Advantage open for Bowerbirds. We suppose if Sunday's bands were "bigger" they'd have gotten the Saturday slots, but as it is they end TNK with some oomph. Clues, featuring ex-Unicorns Alden Ginger, draw some strength from Lou Reed (figuratively and appropriately, given how agitating was Unicorns brief career) and Lee Fields & The Expressions go back even further to blast some Memphis soul.
See the full schedule at Schubas.com.
— Steve Forstneger
Category: Stage Buzz, Weekly