Beat Kitchen, Chicago
Sunday, December 20, 2009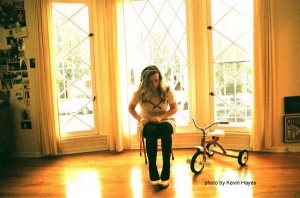 What did you expect Greta Salpeter to do? Bake cookies? This is the anticipated debut concert from The Hush Sound's pianist.
Though Hush Sound — currently "on hiatus" — have never been one of Fueled By Ramen/Decaydence's sexiest bands, Salpeter's mere existence as one of the few girls in the club has certainly raised their profile. Her shock runner-up result in PETA's hottest vegetarian fan vote surely isn't the most conventional launch pad, and true to the main band's name Gold Motel has been kept secret. Only one song is available on the band's sparse Myspace page, though fans need not worry: it's very recognizable.
Secret Colours and Destry open.
— Steve Forstneger
Category: Stage Buzz, Weekly