Metro, Chicago
Thursday, November 18, 2009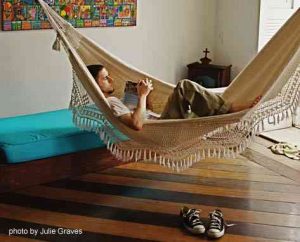 Brother Ali, who's headlining this Metro gig, is a lot to handle. He's bright white, self-righteous, on the big-boned side, and spits like a llama. You might not notice his DJ.
That's sort of the point, though isn't it? Even when DJs release albums, as BK-One has with Radio Do Canibal (Rhymesayers), it's best if they stay out of the way. The elite know how to dovetail with their rappers' flows — anyone who works overtime to get their signatures in might as well fashion a wooden box for a house and cut out a pigeonhole.
BK-One gets highlighted on wax this fall because he and Benzilla have been looking for an avenue to explore their South American fetishes. Luckily for them, the only time you really notice it is "Tema Do Canibal," an ass-shakin', '70s bossa funk that has just enough weight not to be a porno track, and "Love Like That," which Aby Wolf sings like she's auditioning for Morcheeba. Everywhere else, a backpack-rap who's who (Ali, Slug, Black Thought, P.O.S., Murs) runs riot with mostly classic, battle rhymes over James Brown-influenced grooves (though "Face It" could be a track Barry White was looking to cover "Fame" over). The way it should be.
Brother Ali headlines; Evidence and Toki Wright open.
— Steve Forstneger
Category: Stage Buzz, Weekly