Double Door, Chicago
June 12 – 13, 2009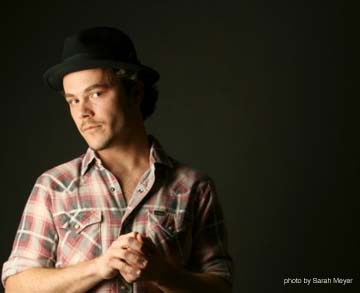 The singer/songwriter game is rife with hurdles, not the least of which are inattentive audiences. Contrary to Billy Joel's "Piano Man," rarely is anyone in the mood for a melody and leave it to pitchers of watered-down lager to keep 'em feelin' all right.
Minneapolitan Jason Shannon, survivor that he is, seems to have found away around this. But what has successfully lifted him out of the mire and onto a national tour supporting Bob Schneider will send the trajectory of his self-titled debut the opposite way: too much variety. He's funky ("All I Want Is You"), a Wallflowers fan ("Long Lost Friend"), a loverman ("Slow Down Love"), a rabble-rouser ("Mister Miracle Mile"), the pensive type ("Sons & Daughters") . . . he'll be anything — just don't leave. Little ties any of it together save the relentless shapeshifting. His feel for his songs sounds secondhand, as if he learned reggae from a Sublime cover band and how to be a folkie from Ryan Adams.
Strikingly he knows he's susceptible to this, groaning on "Sleep Tonight," "I played a part I didn't understand/but I knew my lines and I knew 'em good." Or maybe he's just telling us what we want to hear.
Bob Schneider headlines.
— Kevin Keegan
Category: Stage Buzz, Weekly