Metro's Your Home For The Holidays
The horn blast has sounded! Beckon the call ye college students, out-of-towners, and those still here to party with them by rolling down to Metro this weekend. Co-sponsored by WLUW and Chicago Independent Radio Project, a weekend of hot showcases doubles as a food drive.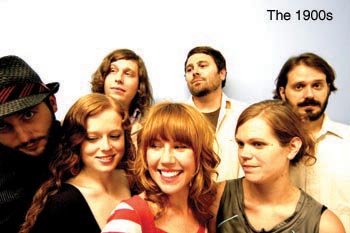 Home For The Holidays weekend encapsulates Spitalfield's final-ever gig on Sunday, December 23rd, as well, though the food drive is only good on Friday the 21st and Saturday the 22nd. Those arriving with a non-perishable food item will receive $3 off the ticket price.
Is the chance to simply give of yourself not enough? Well good thing Metro booked some bands. Friday should sate the indie rocker in you as the super-pop Office headline. The 1900s bring their breezy, co-ed Fleetwood-isms in support of a bill also featuring a noisy Mannequin Men and their streamlined Flameshovel labelmates The Narrator. Saturday's show gets a bit moodier with spacy haze provided by Skybox, with Company Of Thieves, The Young Sea, and DJ LA Jesus spinning.
— Steve Forstneger