R.I.P. BOB WIGGINS
IE would like to extend our sympathies to the family and friends of Bob Wiggins, who passed away on the night of September 22nd.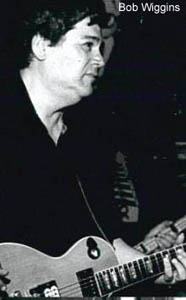 Wiggins was probably best known by Chicagoland musicians from his days working at the Roselle Music, where he was an expert when it came to all things PA related. Wiggins was also a founding member of Chicago classic rock band Stormcrow and in the past played in the country act White Buffalo. According to an e-mail IE received from Wiggins' longtime friend Len Fogerty, Wiggins left his job at Savage Entertainment in West Dundee early on the 22nd not feeling well. After returning from a trip to the store Wiggins' mother, whom he lived with, found him dead. We don't know Wiggins' confirmed cause of death, but Fogerty did mention Wiggins could only play out two times a week because of his reactions to smoky clubs.
"Bob will be missed," Fogerty said. "Many, many bands rely on him for sound, help with their band direction, and [he] had years and years of musical experience." Wiggins was 56-years old.
— Trevor Fisher