By Rosalind Cummings-Yeates
To Americans, Nelson Mandela and Dr. Desmond Tutu may be the most famous South Africans, but if you're part of the "Soweto generation" (those born in the mid '70s to early '80s, just before apartheid was abolished), it's more likely the most notable South African is Thandiswa Mazwai.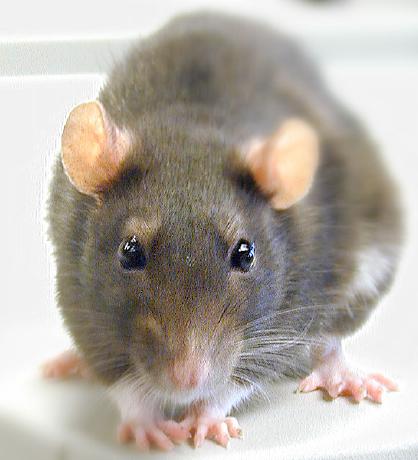 As the lead singer and songwriter for Bongo Maffin, an iconic trio that helped place kwaito – a hybrid of hip-hop, reggae, house, and South African sensibilities – on the map, Mazwai was the voice of young, urban South Africa. Her thought-provoking lyrics and lush vocals gave witness to all the political and cultural concerns of post-apartheid South Africa. After eight years and four albums with Bongo Maffin, Mazwai released a highly anticipated solo album, Zabalaza (Escondida), in 2004. Created to coincide with the 10th anniversary of South African freedom, and boasting a stunning collection of music that defines contemporary African identity, the CD electrified Africa, Europe, and Japan, garnering a cavalcade of awards including a Kora (African equivalent of a Grammy) for Best Female Artist.
Now known as simply Thandiswa, and with her album recently released in the U.S., the 30-year-old singer-songwriter stands poised to represent "the Soweto generation" to the world.
"We are in a position in South Africa where we have to define the [new] South African way. It forces my generation to be introspective and decide what to pass onto the next generation. Where do we stand?" asks Thandiswa.
Taking a stand has always carried weight for the daughter of radical journalists. Sometimes accused of being "too African" she reveres the rich legacy of African history and culture. It's a reverence that runs through every facet of Zabalaza, from the title – a term that means action or rebellion – to the liner photos of Thandiswa in full Xhosa make-up to songs that tackle fleeting South African history and cultural pride. "We live in a world where being African is considered weird. Why are you walking barefoot? Why are you wearing those beads? We have to fight to be who we are."
It's a fight that may continue for some, but Thandiswa clearly has won her own battle to retain an African identity. Born in the rural village of Transkei but raised in Soweto during apartheid, she fiercely guards South Africa's legacy of hard-won freedom. "I grew up with one leg in the past and one in the future," she says. "I saw freedom in my time." Noted for her striking fashion sense, the voluptuous singer often sports traditional African hairstyles and costumes mixed with contemporary pieces like tanks and leather jackets. She sings mostly in Zulu and Xhosa, and when queried about her U.S. concerts this summer, Thandiswa swears she'll perform barefoot. "I like to be barefoot. I like my body to experience my life, not my shoes."
The singer takes the same organic approach to her music. To create Zabalaza she traveled to her Transkei homeland, soaking up traditional Xhosa melodies, the sounds of the Uhadi (a traditional one-string harp), and cultural wisdom about the connection between spirit, nature, and music. The result is a genre-bending masterpiece of South African soul and protest songs, sprinkled with gospel, jazz, and kwaito. Straddling both the urban and the natural world, *Zabalaza* smoothly explores both aspects of the African experience.
Opening with "Mkhankatho," one of three interludes that glimpse indigenous rhythms and chanting, the vignette sets the tone for the remaining tracks. "Nizalwa Ngobani? (Do You Know Where You Come From)" immediately establishes the lyrical and musical focus. A soaring midtempo tune that melds a modern, soulful delivery with a throbbing Maskandi guitar, Thandiswa sings half in Xhosa and half in English: "The world changes/revolutionaries die/and the children forget." Translations aren't really necessary because the mournful feel leaps from the song. Emotion flows throughout the CD, from the fervor of "Revelation," to the forceful conviction of "Ndiyahamba (I'm Leaving)."
The highlight is the title track. Filled with rage and melodious passion, the song swirls with a bouncing rhythm as it relates the post-apartheid reality: "For their blood, sweat, and tears/for their struggle and pain/cause they gave up their lives for this/and it makes me wanna scream/when I see things this way." Thandiswa's gift is her eloquent ability to communicate past language and cultural barriers. Her solo debut provides an authentic voice for young Africans, as well as young people struggling with identity and past legacies anywhere.
"Self love and self acceptance is the most important message from the album," she says. "One of the main reasons I do this is to have a conversation with my generation and community. I hope it will cause discussion and engage people. Being African means a certain mysticism and a certain magic. It's our gift to the world. Every holy book says to be true to yourself. We just have to listen."
Category: Monthly