MICE TECHNOLOGIES
Mobius Media Suite
Naperville's MICE Technologies believe you're only using half the potential of your computer and software when you're using only one mouse with music programs like ProTools and Ableton Live. They've created their own bi-manual software programs that allows a musician to use two input devices (mice/track pads) independently, recreating tasks on their computer as they would in a real life situations: by scratching and adjusting faders simultaneously on a DJ mixer (DJPro). For recording purposes, faders, EQs, and effects can be adjusted in unison like you would on an analog console (MixPro). The company has already created plug-ins that work with Windows XP (the Mac OS version is in the works) and is developing hardware that will operate in harmony with popular programs for musicians and hobbyists. Stanford University's Douglas Engelbart invented the first computer mouse in 1963; MICE Technologies believes it's time that little rodent gets updated. Visit www.micetechinc.com for more details.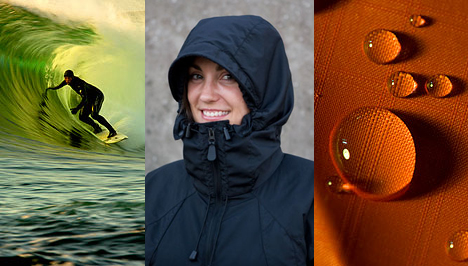 VOX
AC15 CC Combo Amp
VOX Amps were made most famous by The Beatles in the '60s and countless other British bands from that era. But the second wave of '80s Brit bands — including the U.K.'s other most beloved export, U2 — are credited with resurrecting the VOX brand in the U.S. You can't rest on is your street cred from 40 years ago, so VOX have updated their product line again for 2006. The AC15 CC (Custom Classic) updates the original by offering what VOX call "a wider array of convenient top panel controls including input, master volume, treble, and bass." Of course you won't sound like U2's The Edge unless you have variable tremolo with speed and depth controls, as well as global reverb, so VOX are including those classic effects. An optional Celestion 12-inch speaker is also available. Prices start at $900. For more information, visit their Web site at www.voxamps.co.uk.
NEWS & NOTES
The annual winter NAMM Show begins January 19th in Anaheim, CA. With all this lovely weather we're having in the Midwest, we can't wait to go check out some cool gear, hot babes, and warm weather. Here are a few companies that have already announced stuff they will debut in Anaheim.
Northern Illinois-based Parker Guitars — best known for their unique electrics — will debut the P-8E acoustic/electric guitar (www.parkerguitars.com).
The original girl-guitar company, Daisy Rock Guitars, is releasing their new Elite Custom guitar (www.daisyrock.com).
Cad Microphones will introduce their e70 dual capsule pencil condenser mic, which was designed for acoustic guitars, stringed instruments, and as an overhead cymbal mic. (www.cadmics.com).
Music Man will debut a 30th Anniversary StingRay bass and 20th Anniversary Silhouette guitar (www.ernieball.com).
English audio giants Allen & Heath are releasing an updated version of their WZ20S Wizard mini console (www.allen-heath.com).
Visit www.thenammshow.com or www.namm.com for a complete list of exhibitors and full details on the show.
— David Gedge